During this horrendous situation, and we all are stuck in our homes, sounds pretty boring but Netflix has got our backs even in this scenario. Netflix has recently released pretty much interesting and fresh content during the lockdown, some of the best web series are mentioned below:
1. Dead To Me Season 2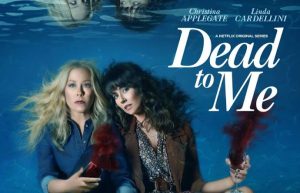 Well, getting itself an initial release on May 3, 2019. The series in its 26-34 minutes runtime gives us entertaining blows of dark comedy and tragic-comedy mixed in every end, this web series has great respect for its source material. In June 2019, the series got renewed for its second season which got its release on May 8, 2020. Definitely check this series out, it is worth the time in this lockdown.
2. Ozark Season 3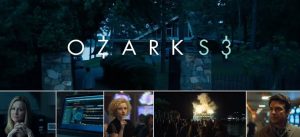 After getting his office blown up, Marty plots revenge in the season of this titular series. Since 2017, this TV show has shown us some great themes of underworld and Drug Cartels. Netflix gave us the next season of this masterpiece in this lockdown. Do check it out because it's a great thrill ride. Its season 3 is out now.
3. Elite Season 3
This crime drama high school series packs us with some good and unforgettable moments with the cast and crew doing great work to make us coming for more. Not only the thrilling point of this series catches our eye but it is character relationships which makes this series a standout in every point. The third season recently dropped for streaming on 22 May. The series also got a renewal. It is worth the fun.
4. Into the Dark
After scaring us with its intricate stories in every different episode, this series got renewed and its second season started airing on October 4, 2019. The show will end on July 17 and we hope that it will come for us again. So do check it out because it is still airing with great scares on the way.
5. Space Force
This show held great anticipation and it finally got on our screens on May 29. The streaming service surely knows our taste with this they gave us Steve Carell's beautifully crafted Comedy in this situation of lockdown. It is currently taking place in every person's watchlist.