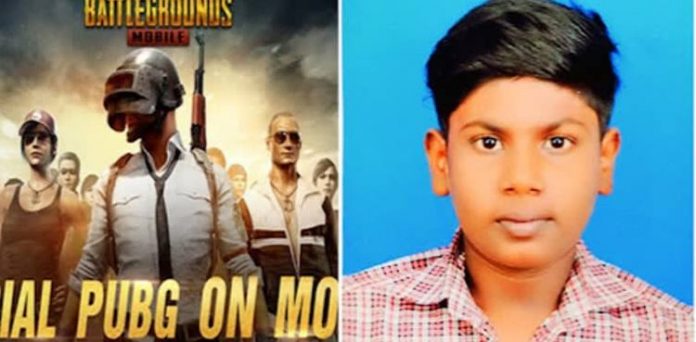 A-16-year old boy died playing an online multiplayer game PUBG, as the game addiction has surged especially in Asian Regions.
A 16-year-old boy, resident of Karungalpalayam, situated in Erode city of India, got killed by PUBG on Tuesday evening after having a cardiac attack. 
The boy was consistently playing PUBG, a famous online multiplayer game, for 6 hours, during playing he suddenly caught up by cardiac stroke and passed away after a little while.
The departed person was recognized as K Satish Kumar. It is said he was a second-year student at polytechnic college, after lockdown being imposed over people, he stayed at home and used to play his favorite game to eliminate boredom. "He used to spend many hours of his day playing PUBG, " said S Kumar,  father of the deceased.
On the day of his alleged death, after having afternoon meal, he started playing PUBG non-stop for six hours, in the evening around 5.30 pm, he screamed loudly and suddenly fell down on the floor, the family added.
When Satish was brought to the hospital, he was no more, we tried our level best to make him survive but he could not recover, doctor of government hospital said. The doctor also made a plea to the children to avoid PUBG and such aggressive games that make them filled with excitement that could lead to cardiac failure and finally death. 
This is not the single case that happened due to playing PUBG, in the past, many lives have been engulfed by this game.
A 25-year-old man was diagnosed with cerebral hemorrhage as he used to play PUBG all the time, after some time of getting diagnosed, he passed away on January 18.
Post mortem report alleged, the brain stroke was due to the over-excitement while playing PUBG, the intracerebral bleeding occurred that resulted in death.
Game's addictive nature has made it a killer game as there are no restrictions on timing and age. Game developers should introduce some effective precautions to halt over-addiction of the game in order to save users' lives.
Recently, Pakistan's provincial leading court, Lahore High Court announced to let PTA decide over the PUBG ban in Pakistan as it is influencing children's mental health and boosting aggression in children.