The winner of the title 'Miss World' from India, Bollywood actor Priyanka Chopra, Nick Jonas wife, and what is now left to introduce her as she herself is a brand, was slammed after joining Black-Lives-Matter campaign, as the anti-racist demonstrations are going on everywhere to find justice for the black people. Here, the reason why a big crowd of people attacked her for raising the voice in favor of black people is her diplomatic nature, people think she is double-faced actor, on one side she wants to gain sympathy and fan following for joining the campaign and at the same time on the other side, she endorses the fairness products in India for banking a huge amount of money.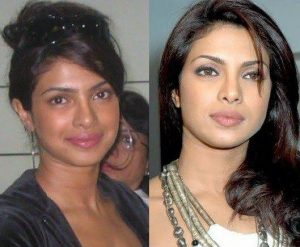 However, the response in defense of her stance has not come from Priyanka Chopra, but her fan following has come forward to rescue her from false slander and dug out her old video in support. Five years back, In an old interview, she was asked plenty of questions regarding her film career and personal life. One of the audiences has asked why she worked for endorsing beauty products in the past.
Priyanka replied very gently, " I did endorse just for one year, after coming to know, I was on a wrong path, promoting such products do not work at all, as people should own their skin as it is. I felt unhappy to do such a project in the past and I realized I should stop doing it."
Moreover, she said, " my family relatives would mock my skin color, I inherit that dusky brown color from dad. All my cousins are having a fair complexion. My Punjabi family would call me 'Kaali, Kaali, Kaali'. When I turned 13, all that mockery pushed me to why not use fairness creams.  So, I started applying fairness products on my face to get the complexion changed.
"But after I got into the film industry, I realized I am pretty enough and should not do endorsement of beauty products to humiliate people having dusky skin including me, I decided to stop preaching about fairness, she added.
The reporter asked if she would do it again if she gets a chance to promote the fairness products for a huge amount of money, Priyanka said, " I have been offered so many times, but I refused to do it again."
Many other Bollywood celebrities including Priyanka Chopra were criticized for voicing support of Black Lives Matter protests, even some Bollywood celebrities themselves slammed them.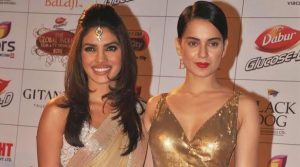 Kangna Ranaut, Bollywood actor, at the time of interview to BBC said, " Indian celebrities have been promoting all kinds of fairness products for sake of some dollars, are now talking in favor of black lives, I mean how dare they? Our film industry refuses to cast darker actors and prefers white-skin actors over them. They are just doing stunts to gain more fame and limelight to stay in bold headings of newspapers, racism is deep-rooted, it can't be eliminated easily."