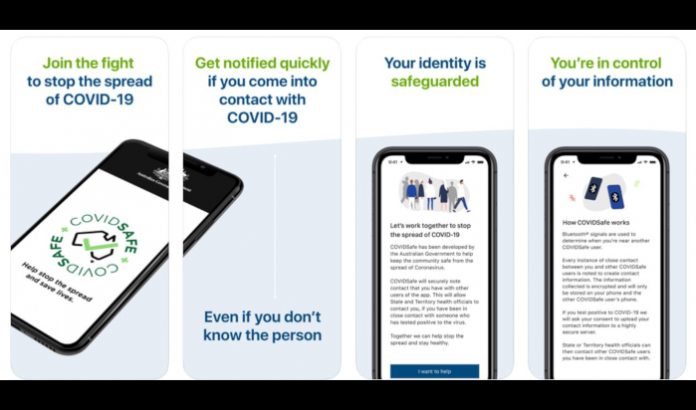 Contact-tracing app designed to avoid spreading coronavirus developed by NHS will be tested in England's Isle of Wight first.
The transport secretary said, the app aimed to limit the second wave of the pandemic, would be trialed here before being deployed in other areas this month.
The whole community of the UK would be urged by the government to download the app to prevent the current virus, Grant Shapps added.
He further said, " that will help with a lot of automation of tracking."
Approximately, the UK's 56% of the population, which makes 80% of the smartphone users, needs to download the app in order to defeat the COVID-19, epidemiologists suggested to the NHS.
The pandemic could still be overcome even if the usage of the app is lower, they added.

Member of the Parliament Nick Thomas-Symonds has pointed out some issues over the government's move saying, many of the people without smartphones could not benefit themselves with the app and there was a security/privacy factor risk.
"There are people for whom location services on their mobile devices are turned off for particular safety reasons," he told Sophy Ridge on Sky News.
The government also announced to appoint the employees for manual contact tracing, as it aims to lift the lockdown as soon as it proves to be a useful element to cope with the pandemic.
The app will use a Bluetooth feature to track the user who has contacted any individual and start operating automatically to alert with the situation.
If a user appears to have COVID-19 symptoms, the app issues an alert to all the users with whom they have contacted recently, suggesting them to be quarantined or be tested.
It has been advised, the trial of the app could help ease the restriction more quickly than the areas without the deployment of the app. 
The countries which added the app element with their other safety measures have seen a quick eased-lockdown.
However, some privacy and safety issues have been surfaced by the app, enabling the government or third party, to access the users' personal data.