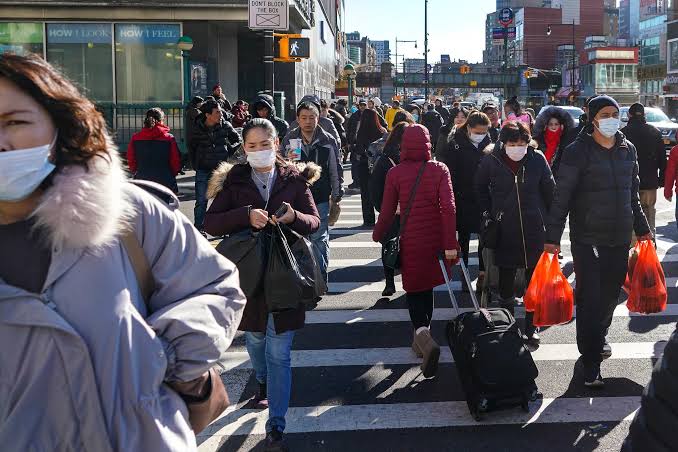 New York, a state of the US, where this deadly outbreak began first, will allow tests in pharmacies for COVID-19, Governer, Andrew Cuomo states.
About 938,000 cases reported in the US and a third of the  53,751 deaths rate occurred merely in New York.
Cuomo stated approximately 5,000 pharmacies would be allowed to conduct about 40,000 tests per day.
However, US President, Donald Trump did not call any daily discussion panel over it.  Stating, it was not worth his 'Time and Effort'.
Via Tweet, on Saturday, Trump took media outlets on fire by blaming them for asking questions that were humiliating for Trump and his reputation worldwide. He also blamed them for keeping a negative stance on his suggestion.
Recently, Trump was strongly criticized for suggesting some stupid things at the White House Briefing, held on Thursday. In his suggestion, he said, ingesting disinfectants into a human body would potentially be beneficial to cope with COVID-19.
His suggestion was not liked by Medical as well as cleansing product producers. Even they considered it life-threatening. Further, they told people to use any disinfectant under given the instructions as they are hazardous to human life.
Now, it seems the Briefing is about to an end as it did not add its part in growing Trump's popularity amongst voters, polls suggest. Thursday's briefing was an embarrassing moment for Trump as it portrayed a bad image of him even amongst his supporters.
On Friday, the conference between Trump and the corona task force was unusually short. In the briefing, he did not even take any question from the press and it proceeded a maximum of 20 minutes long.
What New Rules New York Releasing?
Governor of the state, Cuomo, declared on Saturday the blood screening would be expanded at 4 hospitals. Firstly, the Medical staff would be made to have the tests.
Cuomo said this move would help know how many people of the 20 million population have got infected through this virus.
Cuomo's words read:
"Twenty-one days of hell, and now we are back to where we were 21 days ago." Moreover, he said, testing people is a prior need of time to prevent spreading this virus further.
Many of the essential figures including Medical workers, bus drivers, police corps, etc, would be allowed to have the tests whether they don't have any symptoms for COVID-19. Not for only them but for public safety it is an important step.
"Since we now have more collection sites, more testing capacity, we can open up the eligibility for those tests," Cuomo included further.
In the state, the ratio of admissions for COVID-19 has started to decline now, he said. This probably shows, the pandemic would now lose its strength. Nonetheless, on Friday's death toll, about 437 patients passed away due to COVID-19.
At the beginning of the week, Mr. Cuomo stated about 14% of 3,000 citizens had surfaced with the antibody presence in their body in tests, that indicating the virus has transmitted to most of the people all over the state.