India captured a pigeon in IoK border, which is claimed to be from Pakistan. A pigeon was rumored to have been trained by Pakistan as a Spy Pigeon, now, it is in the detention of India.
On Monday, the Indian Border Security Force (BSF) claimed to have detained another spy pigeon from Pakistan and handed it over to the police for further investigation.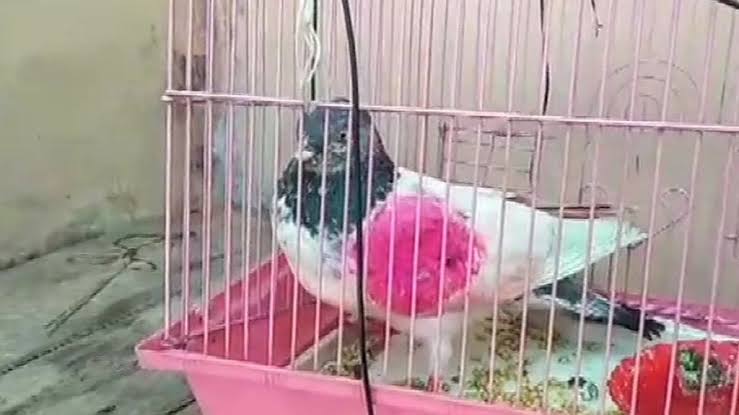 According to the report, the pigeon appeared to be in pink patches and had a tag on its leg.
Indian officials said the bird was being used to deliver "coded messages" to the desired area. Villagers of Manyara caught the pigeon at the border of IoK that parts India and Pakistan-occupied parts of Kashmir.
Investigation agencies are making their efforts to decode the message that was fed in a ring around its leg.
This is not the first time India blamed Pakistan for spying on India with Pigeon, previously, in 2015, the same situation had happened. Indian officials accused Pakistan of sending a spy pigeon that had come into Pathankot in India.