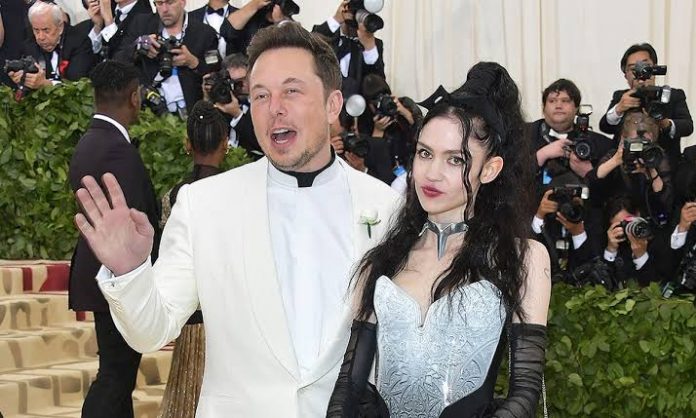 Elon Musk, the owner of Tesla, sold his luxurious home, on the other hand, he has put users in confusion on social media by giving a unique and strange name (X Æ A-12) to his newborn baby. Many People are confused and unable to understand whether Elon is joking or serious.
Last Friday, Elon Musk the owner of Tesla Company said in a statement that he would sell his property and his 40 million dollars property have been put on sale on a property website, Zullo.
A 48-year-old billionaire, Elon Musk made this decision on Monday, after the birth of his son, to whom he has given a special name and has put users into dilemma.
Elon Musk, Chief Executive of SpaceX shared his son's birth on Monday. His son's mother is his girlfriend, Grimes, A Canadian singer.
In his Twitter message, he said, " Mother and Child are OK."
He wrote that his son would be called " X Æ A-12″ meaning is X Æ A minus 12.
X Æ A minus 12 is trending on twitter and people are asking how the Child's name would be pronounced.
What does that name mean?
 Elon Musk is usually known for sharing jokes on social media and often tells jokes to the millions of his followers.
So many people are thinking that Elon might be joking about his son's name. The baby's mother, Grimes, whose real name is Claire Boucher wanted to explain her son's name but did not say much about it.
In Old English and Latin, the combination of A and E is played with the sound of "ash".
However, in many languages such as Norwegian, Danish, and Icelandic, It is considered to be a letter. The baby's mother has used 'Ash' in her latest Album.
A minus 12 is usually thought to be the name of a Lockheed Martin Ship which was specially designed for CIA use. When the ship was built designers called it Arch Angel.
Elon musk Girlfriend, Grimes, the son's mother claims that Arch Angel is her favorite, but she didn't tell the singer's name.
It's not confirmed how Elon Musk and Grimes's son will be called.
When a Twitter follower, asked Elon Musk that his son would be called X-Arch Angel, he liked those questions which suggest that he might be thinking of this name.
 Is such name Valid or Legal?
 Musician Grimes, who gave birth to her children in California, where such names cannot be registered.
In the light of rules, no pictorial symbol, illustrated script, distinguishing mark( symbol embedded in any Letter) cannot be registered as a name. The name must be given within 26 letters.
Not only in California, many Countries like in New Zealand the authorities refused to recognize 4 real because the name cannot begin with a number. 
Giving Children a unique name is nothing new. The census records in Great Britain in the eighteenth and nineteenth-century suggest that children were also given names such as "King Judgement" and "Cholera Plague".
Elon Musk's property was previously owned by Hollywood legend, Jane Wilder.
The house which also includes a swimming pool, separate areas for guests, is being sold for 3 million dollars at the Zullo website.
Elon Musk owns several homes in California. The Wall Street Journal reported last year that he or his seven hundred million dollar affiliates had spent property in Riyadh.
The baby born on Monday is Elon Musk's sixth child. He previously had 5 children from his first wife, who is an author, Justin Wilson.
The South-African born couple has been dating for more than 2 years and both of them appeared first time together at Met gala 2018. Grimes kept her fans informed during pregnancy and in February she expressed some complications during pregnancy.
In February, she told her fans on Twitter that she will give the freedom to her child to choose the gender.