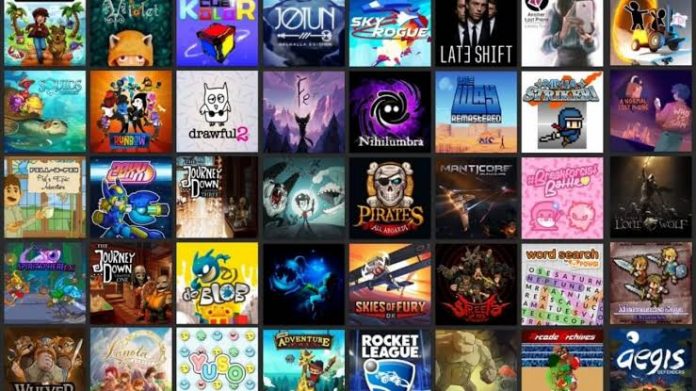 As time passes by, the gaming industry always tends to get bigger which they are doing all the time now since the facility was created. The android games branch is no exception when it comes to games, you have console experience up to RPG classics and who could forget esports all the way to our smartphone which created a career building for individuals. In 2020, the games are never the same and the different developer companies are at their peak this year. The following 10 Android games are the ones that are all set to release in 2020.
1. Apex Legends
Although it is very anticipated for a long time now and since February 9, 2019, which was its release date, it was a huge success and getting millions of downloads in just a week. So we can guess how cool the game was by looking into its triumph. This game is also a big icon for esports and it is announced for mobile phones(android) but there isn't a release date yet.
2. Diablo Immortals
We all know Diablo series, how its dungeon crawler has revolutionized the genre as a whole and they also have the IP to dive into the android and it is going to be amazing as the diablo game on the go. The official release has not yet been revealed but it is said, "coming soon".
3. Dauntless
We all wanna slay dragons in dungeons because of its kind of cool and a steam blowing tool. So these upcoming games you will get the same feeling of the dungeon and dragons like Warcraft and League of Legends and other famous dungeon RPGs and this game will not disappoint because it has much expectation to bear from us. This game also tests your courage and intellect and it also has Sci-Fi touch to it. This game also says "coming soon".
4. Mario Kart Tour
It is the childhood sweetheart of everyone from children to adults. This game, as we speak, is the flagship franchise of the Nintendo, and experiencing it in the go is a dream come true. It also says that it will dive into the market soon.
5. Minecraft Earth
This is the creativity giant as Minecraft is the game where your creativity rules the land as you explore the juggernaut world and craft your houses and other luxuries with your varied mind. Just think, how the twist of AR(Augmented Reality) and finding resources to fulfill your desire is a fantasy that came to life. It will also make its way this year which is 2020.
6. Sahdowgun War Games
As its fellow shooting competitors, Shadowgun is the best among them as its previous predecessor, it revolutionized its PVP mode and new feature Virtual Arena. This will arrive in 2020 soon enough.
7. Forza Street
Every racing giant franchises such as Need For Speed and Burnout etc. In this case, Forza is not the only one to be left behind because it is making its way through our Android devices as the new ruling arena of streets as Forza Street which will also dive in 2020.
8. Teamfight Tactics
Who is waiting for more RTS(Real-Time Strategy) which will test your minds and intellect alongside? Well, wait for this app to come and give yourself to it. This app will roll out anytime in the remaining 2020.
9.Impossible Bottles
This game will be a rhythm that needs proper alignment to match. It also has a factor of story-driven features in which you will help robots. This game will also make its way through 2020.
10. Plants Vs Zombies 3
This EA's Classic made fans love this game in a short amount of time and a sequel to the last installment was in great anticipation and here it is. With the improvement of mechanics and new features embedded. This will be out and will leave its construction site soon enough in 2020. Just wait for it.