Broadway actor Nick Cordero has emerged from induced COVID-19 coma after being in severe condition due to pandemic, his wife revealed.
As per his Cordero's wife, Amanda Kloots, updated on Tuesday, Nick is now healing from the disease and gradually returning to his mental consciousness again after staying in a coma for weeks. The previous week, Cordero has had a little movement.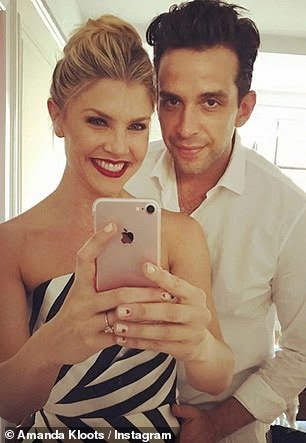 In an Instagram video, Kloots seemed very glad to share her  views on wakening up of her husband, saying, "Dada is Awake, he is awake guys, I asked the doctors about his consciousness they said yes he awake now."
Apparently, Cordero's health does not allow him to move normally as he is showing weakness signs that just closing and opening of eyes consume all the energy. But it can be said he is awake.
Since Cordero hospitalized in late March, the fitness expert has been apprising the fans with his daily health updates.
Amid horrible journey of being hospitalized at Caders-Sinai Medical Center located in Los Angeles, Cordero has suffered from various health issues including lesser than normal blood count, thrombosis, and cutting off his leg.
Moreover, On Tuesday, Kloots said, "He is too weak to make proper operations, he is only able to follow the instructions given to him, that exposes he is now returning to his normal mental condition, but there is a long way to go in order to make a complete and successful recovery."
The hashtag #WakeUpNick, posted with the dance videos by Kloots has now been replaced with #NickIsWoke.
Kloot took to Instagram her last snap with his husband and a son that sums up his whole journey spent with difficulty battling with COVID-19.
Finally, she left a warning message to the whole world saying, "this disease does not attack the old people as most of the world thinks. A 41-year-old, a perfectly healthy man has suffered the situation and pain of the disease. People must STAY HOME AND SAFE and FOLLOW THE GUIDELINES."