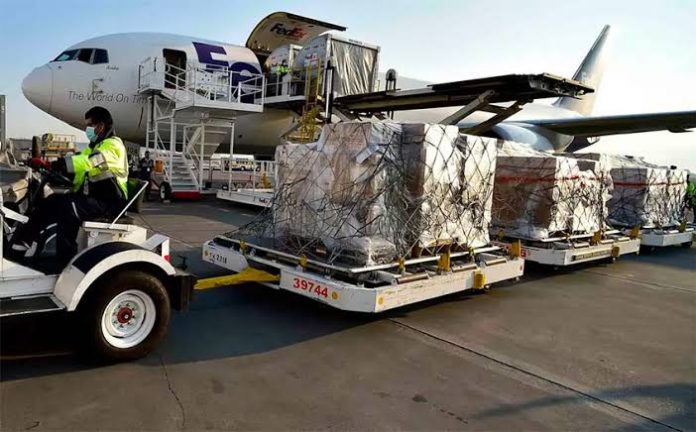 Foreign Ministry of Mexico Marcelo Ebrard has received the delivery of 211 ventilators from the United States to treat the COVID-19 patients amid the pandemic.
The purchase of ventilators is an aid that the Mexican government asked for from the  US President Donald Trump, and he promised to make it sure in an agreement made in mid-April.
The need for ventilators was realized when the Mexican hospitals refused to take patients due to a lack of medical equipment.
Trump, an exaggerator of the US claimed that the US is the "King of Ventilators". About 110,000 ventilators would be ready by the end of June, he added.
At the time of claiming, he said ventilator machines could be sent to the countries where they were needed.
A ventilator is a medical equipment used to supply the patients with enough oxygen to breathe and expel out carbon dioxide. This can also be used to provide breathing aid to the patients having lung disorders, in order to make them breathe with ease.
Trump promised to his counterpart Andres Manuel Lòpez Obrador to sell 1000 machines, with the aim of buying more when needed.
According to Mr. Ebrard, the first Consignment reached on Tuesday from Hamilton Medical and further six shipments are remaining to be reached. Each ventilator machine costs between $16,000-$24,000.
According to a news outlet, Mr. Obrador would make a trip to the US specially to pay thanks to Mr. Trump for the received-aid from the US. It seems this move will help make a stronger bond between the US and Mexico.
Mexico has, so far, received a lower number of cases for COVID-19, 26,000 reported numbers of cases with the aggregate of 2,507 deaths.
However, cases in the US have surpassed the 1.2m figure and recorded 70,000 deaths. The borderline has been shut between the two countries for any non-essential travel to halt the pandemic from spreading spread further.