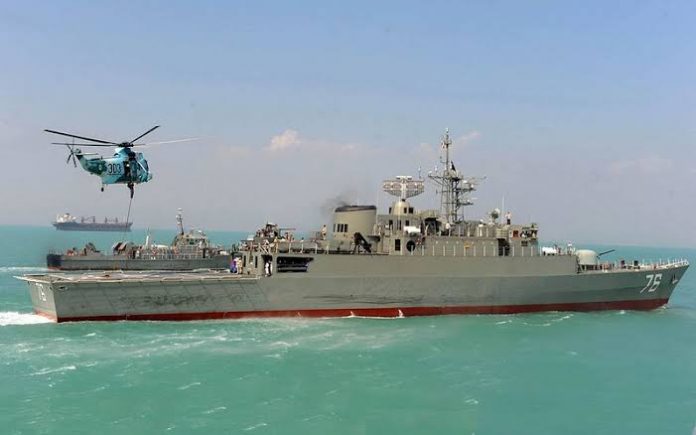 During practice, Iran's own military ship struck by the missile shot in the Gulf of Oman, left 19 seamen killed with 15 injured amid an accident that happened on Sunday. Iran's naval vessel was gripped by reportedly friendly fire during an exercise.
State-run media outlet broadcasted support vessel Konarak was accidentally struck by a missile being trialed by Jumaran in usual naval practice.
Iranian Navy strongly said an interrogative team has been formed to dig out the facts by the experts regarding the incident, no other rumor would be allowed to spread until any strong evidence comes out.
Konarak, a Hendijan-support vessel that was involved in the practice,  was targeting the objective that was not on the larger distance, in turn, the mishap occurred, the media reported. The vessel had been putting targets out for other vessels to attack but unfortunately, the missile hit the Konarak.
Injured sailors were admitted to the hospital for the treatment, a news agency reported.
Konarak was towed ashore to get further investigation after being hit by the friendly fire. An image was issued by the Iranian military, damage spots can be seen on it but the detailed information regarding impacted spots has not been revealed yet by the Iranian Navy.
Iran does its military practices in the area near to the Strait of Hormuz, a significant narrow-passage important for the 20 percent of the world's oil passage through the waterway.
Irib (Islamic Republic Of Iran) media outlet has posted a video clip of the after-effects of the incidental area on Twitter, showing the ruined-structure of the deck and smoke can be seen in the footage.
Iranian military commanders in chief Maj Gen Abdolrahim Mousavi condolences to the families of killed seamen in the incident. However, the exact figure has not been come up for the onboard sailors at the time of the accident.