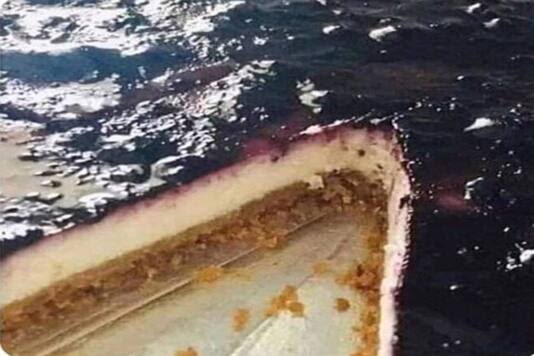 A picture has boomed the users' minds across social media whether it is a cheesecake or a floating boat in a fierce sea.
Plenty of things people observe around them, and come up with creative thoughts that reflect their state of mind or describe the people's priority what they see in those things.
 As kids observe clouds and name them with different characters, a cartoon character or anything that is contained in their small minds and they interpret those thoughts into their preferred characters. 
An image has been circulating widely across the social media platform and left the people with their different perceptions. 
Image stimulates an illusion in the minds of people, what they actually see in it at first glance.
The first look would make you confused as you think it is of a boat that is in the sea but after having a deep look, you will know the reality of a picture and you will be able to understand the nature of the image. However, the Internet crowd got puzzled and split into two groups, one is in favor of a cheesecake, and the other seeing it as a floating boat. 
Image was posted by the Instagram account 'Travel Quotes' with the caption "you wanna travel so bad that you did not realize this was a cake." and asked its followers what they see at a glance.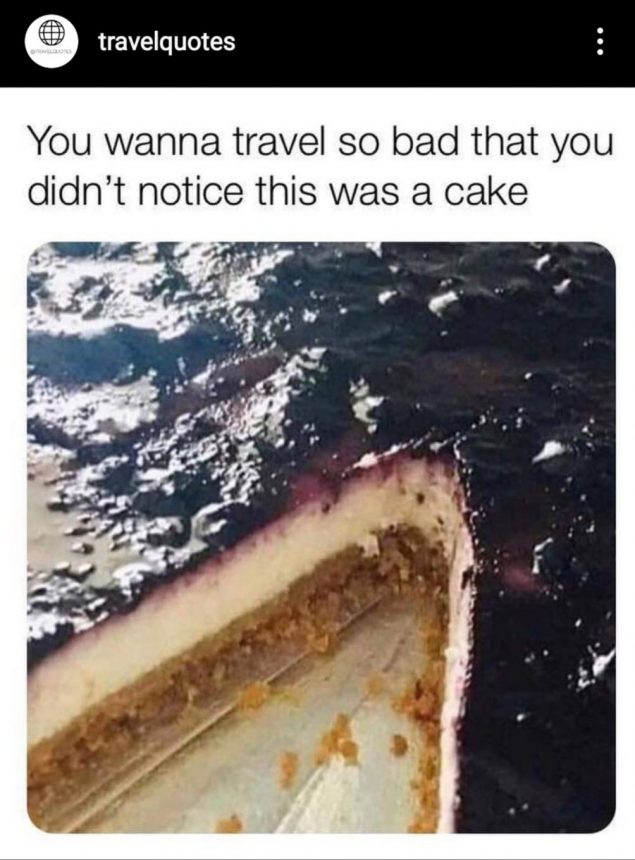 Picture was also shared by a Facebook page 'Me, My Cake and I'. And left funny comments on the page. While some of the page followers said they could easily catch what the picture showed.
Psychology says people extract things from objects what they want to. To explain this statement in an easy way, I will make you understand with example. Suppose, you stare at a cloud in the sky and consider it as a big shark floating in the sky, however, your friend will see it from a different angle and might consider it a cartoon character such as pokemon or Ben10, this means people would prefer to watch that thing what they desire to observe.