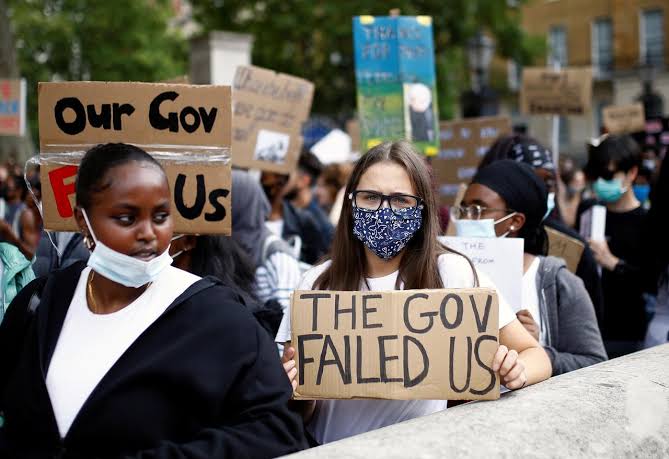 Education Secretary Gavin Williamson says he is "incredibly sorry for all those students who have been through this". The UK government takes a U-turn over grading System. 
A-level and GCSE understudies in England, Wales and Northern Ireland will be given test grades as anticipated by their teachers rather than a disputable algorithm. 
Education Secretary Gavin Williamson apologized following the significant government U-turn, which came in the wake of developing anger from pupils and Tory MPs about the handling of the results issues. 
Clergymen have been going stressed for a few days over the framework to grade students whose exams were cancelled due to the coronavirus pandemic. 
In England, almost 40% of A-level marks were reduced, while the framework likewise seemed to advantage private schools, which saw about twofold the quantity of increments in good grades year-on-year compared with state comprehensives. 
The dubious algorithm prompted shocking stories from understudies missing out position dependent on the presentation of their school over recent years. 
Sky News got information from students like 18-year-old Holly Barber, from Bradford, who was downsized from A, A, A to B, C, E. She revealed to Sky News before the U-turn declaration that the government had "completely ruined a lot of kids' futures". 
Scotland was the main country to scrap the moderated grades and permit results to be founded on teacher opinions.