In this severe pandemic situation, when researchers and scientists are trying their best to find out the cure for Coronavirus, the people of Tanzania-country of Africa-have made a herbal medicine as a cure for Covid-19. 
This drink was originally launched as Covid-Organics and was being tested on a fever over a period of three weeks.
The President of Madagascar had called this herbal tonic as a cure for Coronavirus. This medicine has been extracted from a plant called Artemisia. The ingredients which are used in this tonic are so used in tonics or vaccines which are used to prevent Malaria.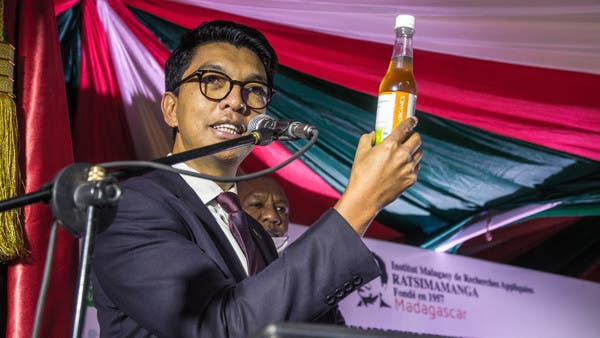 On the other hand, World Health Organization (WHO) says that no certified Vaccines or medicines for Corona have been found. It has also warned the people who are using self-prescribed drugs.
Moreover, it declares in a statement that any use of these kinds of drugs are dangerous as no cure for corona has been found till now, there are no shortcuts available to fight with Coronavirus. 
Many efforts are being done to find an effective treatment for Coronavirus.
In March, the US department of health warned regarding the use of herbs, therapies, and varieties of teas to treat the Coronavirus.
The agency further says that the best way to prevent the Coronavirus is to take precautionary measures which include washing hands at least for 20 seconds, wearing masks, and maintain social distancing.
Other African Countries are also taking this herbal tonic to deal with this pandemic situation.
On Saturday, Madagascar sent a consignment of the tank to the West African Country of Guinea Bissau. The President also confirms on twitter that a special envoy from Guinea Bissau had received the shipment.
Addressing on television, Tanzanian President John Megafolis said that he was in contact with the Madagascar government and would send a plane to import the medicine.
He said, "I'm in touch with Madagascar and they have already written a letter stating that they have discovered a drug". He further says, "that we would bring this medicine by a flight so that our country people could also get benefit, as a government, we are working day and night."
President Megafoli has already been facing a lot of criticism for his response to the Corona epidemic. 
There are 480 confirmed cases of Coronavirus in Tanzania, 229 in Congo, and 135 in Madagascar. 
WHO says that these irresponsible moves and efforts would increase more numbers of cases worldwide.